Architectural Design
We believe that we provide the best home architecture around.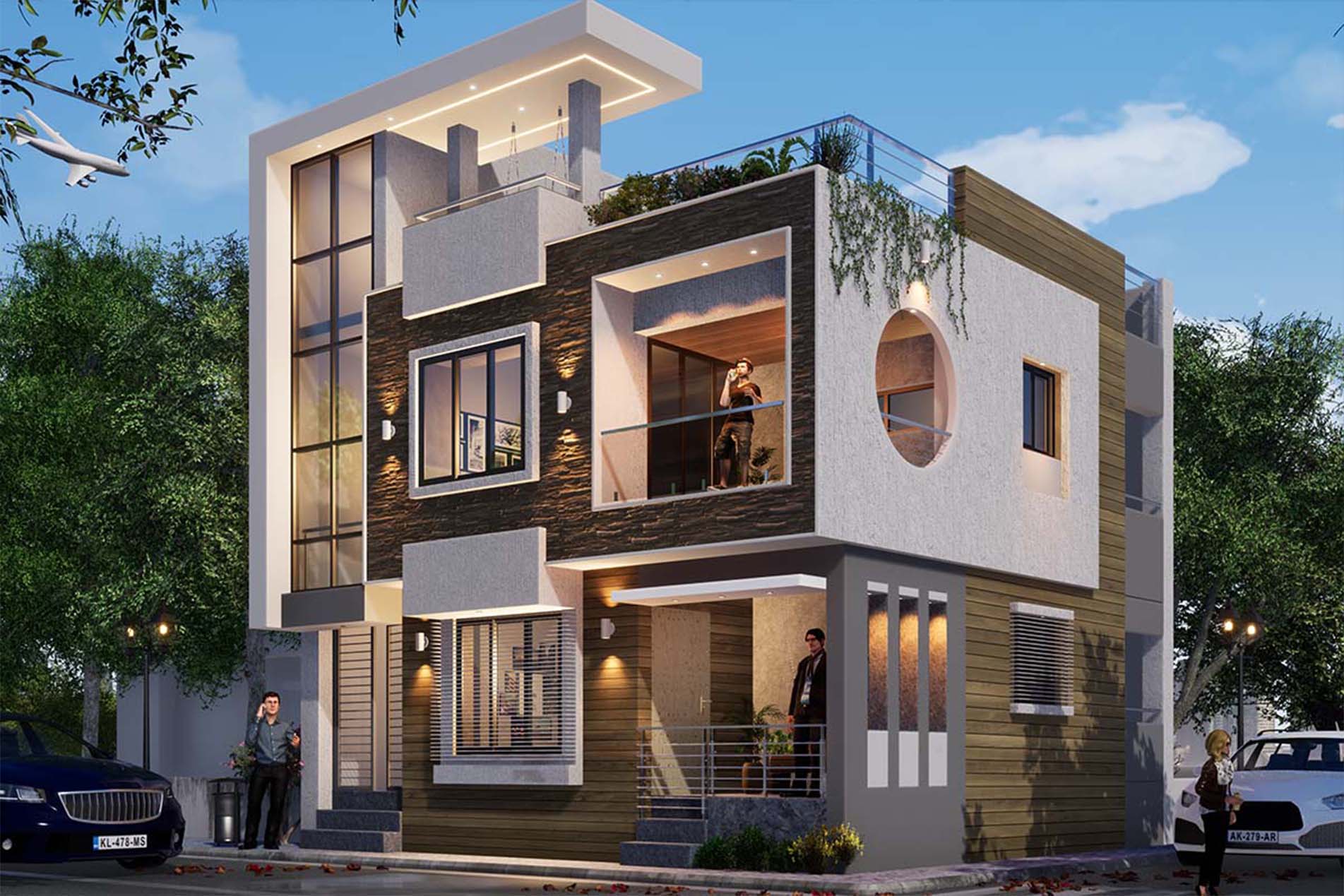 We also know how to plan for the best architectural performance, optimise light, views and aspects, promote natural ventilation, and reduce energy consumption while maintaining the luxury of your Private Bungalows. Our expertise allows us to create efficient structure that are light, airy, comfortable and stylish just the way you like!.
Over a few years, our practice has gained an in-depth working knowledge of many types of projects and how to deliver them. Planning may control the environment by the design of architectural forms that may modify the effects of natural forces. For example, overhanging eaves, moldings, projections, courts, and porches give shade and protection from rain. Roofs are designed to shed snow and to drain or preserve water.
Interior designing essentially involves a broad spectrum of skills: from understanding textiles and their workability in a blueprint to making sure that a design adheres to the rules and laws of the locality, an interior designer is expected to know everything that is inside and outside any concrete structure.
We believe that we provide the best home architecture around. We have experience in Architectural services. We are best at Turnkey Projects & Residential houses.